Susan Strauss has been a professional portrait artist for over thirty years and her portraits hang in over two hundred corporate, public and private collections throughout the United States. Her classical portrait training began at Brooklyn College, City University of New York, where she received an MA and BA cum laude with Honors. She continued her art studies at the Art Students League, School of Visual Arts and National Academy of Design in New York City and later in New England at the Cape Cod School of Art and Hartford Art School.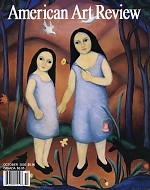 An interview with Susan about her portrait work was featured in American Artist and her paintings have appeared in American Art Review, The New York Times, Connecticut Magazine and the New York Law Journal. Alma Collins, writer for Connoisseur magazine, wrote: "Portrait artist Susan Strauss has won a distinguished position in her chosen area of specialty with her excellent record of awards and achievements. The personal attention which Ms. Strauss gives to each subject brings the canvas to life with portraits that truly reflect the unique character and personality of each subject."
Susan's portraits have been displayed at the Wadsworth Atheneum Museum of Art. She has had one woman shows in New York, Connecticut and Massachusetts. She is a charter member of the American Society of Portrait Artists and the Connecticut Society of Portrait Artists and is represented by A Stroke of Genius.
Susan writes: "To me the challenge of portrait painting is not to just create a likeness and reveal the character of the subject, but to create an elegant painting that stands on its own merit with style, beautiful colors, textures and good composition".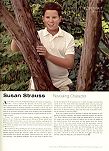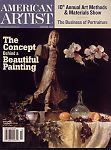 Susan feels grateful to the many artists who have shared their skills and experience with her. In her classes at a state college in Connecticut, she is passing along her knowledge.
Susan Strauss has her studio in North Granby, Connecticut.
Hartford Art School, 1985-89
School of Visual Arts, 1976-1982
Art Students League, 1979-1982
Cedric Egeli and Joanette Egeli Workshop, Cape Cod School of Art, Provincetown Massachusetts, 2001
Marvin Mattelson, Stamford CT, 2000
Richard Schmid, John Howard Sanden, Richard Whitney, Michael Del Priore, New York City, 2000
Daniel Greene, Wende Caporale, Hamden Connecticut 1999
Tunxis Connecticut Community College, Farmington Connecticut, 2006-present
West Hartford Art League, West Hartford Connecticut, 2003-2006
New York Performing Arts School, New York City, 1980-82
Hartford Courant, color cover page, 2011
American Art Review, 2005
American Artist, 2005
Portrait Signature, 2000-2003
New Haven Advocate, 1996
The New York Times, 1993
New York Law Journal, 2004
West Springfield Record, 1993
Connecticut Magazine, 1993
Northeast Magazine,1991
Peter G. Kelly, Updike, Kelly, & Spellacy, 2010
Bourke G. Spellacy, Updike, Kelly & Spellacy, 2010
General Jim Slavin MD, PhD, U.S. Army, 2009
Dr. Richard Weltman, Connecticut Multi-Specialty Group, 2009
CIGNA, 1997-2004
Marion Eisenbaum, Developers Realty Corporation, 2003
Craig Landy, New York County Law Association, 2002
Selectman Clifford C. Chapin, 1999
William R. Davis, Riscassi & Davis, 1994
Dr. Laurence Lundy, Baystate Medical Center, 1993
Wadsworth Atheneum of Art, Heublein Gallery, 2004, 2005
Connecticut Society of Portrait Artists, 2002, 2003
Academic Artists National Show, 2001
Metropolitan Museum of Art, Grace Rainey Rogers Auditorium, New York City, 2000
Carriage House Gallery, 1996
Saltbox Gallery, 1996
Kent Art Association Medal of Honor Show, 1991
Connecticut Society of Portrait Artists Winner, 2003
Cable television program
Susan Strauss: Portrait of a Simsbury Artist
, 2000
Medal of Merit and Solo Show Award, Kent Art Association, 1990
Elected charter membership to American Society of Portrait Artists, 1989